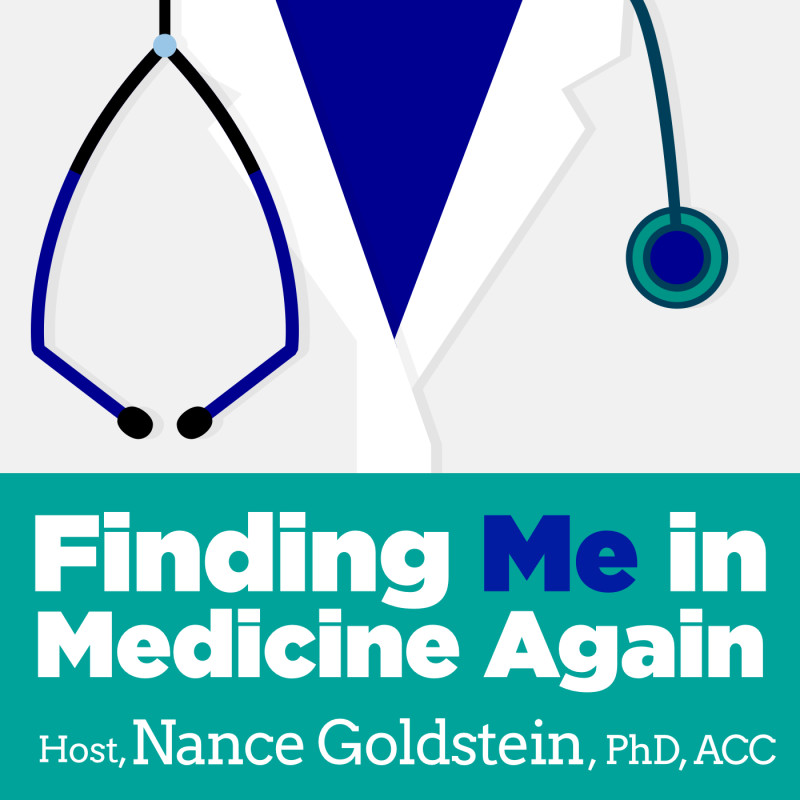 Finding Me in Medicine Again
Host, Nance Goldstein, PhD, ACC
Finding Me in Medicine Again brings you seasoned women physicians who talk with you about the ways they managed their medical practices and found time for their families and for themselves. This show offers early career women physicians honest talk about how to combine medical practice, family and enjoying life. Over time the shows dive deeper to explore how to solve difficult though common challenges.
▾ All Podcast Episodes ▾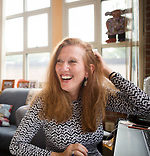 Elizabeth Gaufberg trained as both an internist and psychiatrist. She practiced for many years at Cambridge Health Alliance in metropolitan Boston. Still at CHA, she now directs its Center for Professional Development. She also works with the Arnold P. Gold Foundation Research Institute to improve medical education and training. This work aims to match medical training curriculum to the challenges of today's healthcare.
In this show, we talk about:
How keeping one's values at the core of any decisions can change one's daily experience
The importance of seeing what is working well and building on that
How advocating for oneself improves things…and can be done better with the help of others
Listen to episode ❯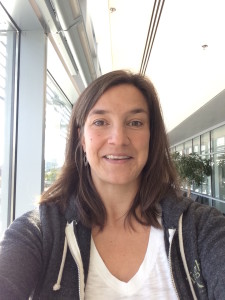 Jennifer Brinckerhoff is a geriatrician. She practices in primary care in one of the Boston area Hebrew Senior Life communities. In this show, she talks about:
How curiosity led her to the right job for her. It was next door!
What both a "stretch" goal and a "reach" goal can do
How "the big picture" helps her day-to-day
Listen to episode ❯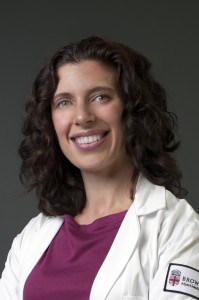 Megan Ranney is an emergency physician and directs Brown University School of Medicine's Emergency Digital Health Innovation Program. She talks about:
How working harder was not the right answer for her
What figuring out her priorities did for her
Who and what helped her keep perspective and renew her energy when things got difficult
Listen to episode ❯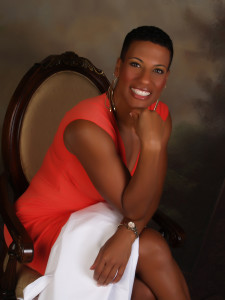 Lanalee Sam is an Ob/Gyn. She created her own practice, Elite Obstetrics and Gynecology to serve her patients the way she wanted to. She talks about:
How she created a practice that reflects her values
People and resources that help her see things in perspective and
How "flow" helps us as a physician and as a person.
Listen to episode ❯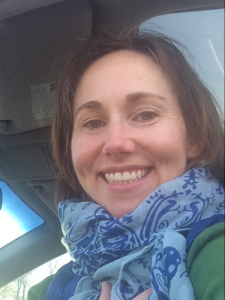 Mira Kautzky joined Massachusetts General Hospital in Boston as an internist after many years in small practice in Pennsylvania. She talks about:
Accepting something less than perfect
Mixing it up as a way to feel renewed,
Matching your workload to your patterns, and
Saying Yes carefully
Listen to episode ❯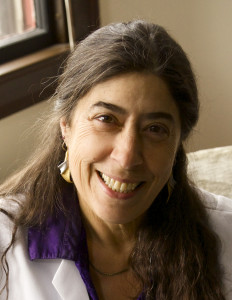 Alice Rothchild practiced as an Obstetrician/Gynecologist at a large urban hospital for many years. In the episode she talks with us about:
How she created a practice with friends designed to work when her children were young
How she chose what she really wanted to do well, rather than allowing others to choose for her.
Listen to episode ❯